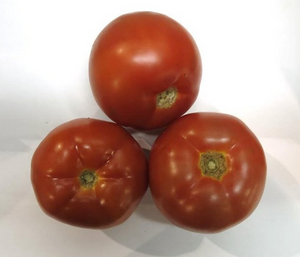 These plump, juicy extra-large tomatoes are a versatile product ideal for countless applications.
Fresh and delicious, these tomatoes are excellent cut up for salads, diced for tacos or sliced for side dishes.
Use these tomatoes as the base for chili, soup, sauces and myriad other applications.
These tomatoes arrrive at ripeness stage 5/6, and are light red to red in colour.
Bulk products offer greater value and reduce packaging waste.
Sold by the POUND approx 4 tomato