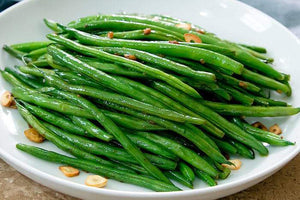 4.5 KG Bag - Frozen
This item is ready to thaw and cook with no need to clean and trim.
This is a big bag of excellent green beans. They're very easy to portion so you can thaw and cook only what you need.
Green beans can be boiled quickly, flash-sauteed or flash-fried, or cooked slowly with bacon and onions for a delicious Southern dish.